---
Announcement! The Students' Roundtable within the EUconomics International Conference will take place on the 1st of April 2023, starting 9 a.m., on-site (Faculty of Economics and Business Administration, room B417, building B, 2nd floor) and online, on Teams (link). Students should prepare brief presentation of their research ideas (no more than 7 min.), supported by a PowerPoint presentation. All students are welcome to attend. Please see the programme below for further details. We look forward to seeing you!
---
Students' Roundtable Programme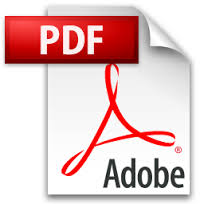 ---
Within the conference, a Students' Roundtable will be organized on the 1st of April 2023 (building B, room B417, starting 9 a.m.). Bachelor and master's students are encouraged to submit either a full scientific paper or an essay on the general topic of the conference (or in line with the specific topics) and present their ideas in front of their peers. The manuscript can be submitted either in English or Romanian, no later than on the 28th of March, to the e-mail address euconomics@uaic.ro, mentioning Roundtable in the topic.
Please also take into consideration:
Papers can be written by one or several students under the guidance of a professor.
Papers must be original and written in an appropriate academic style.
Expression must be clear and coherent.
Relevant arguments/research methods must be used to support ideas.
Papers must be no more than 2,000 words (excluding references).
For submission, the document should be saved with the name "article_lastname_firstname".
Each presentation will be given a maximum of 7-8 minutes, and participants may use visual aids such as posters, PowerPoint slides, etc.